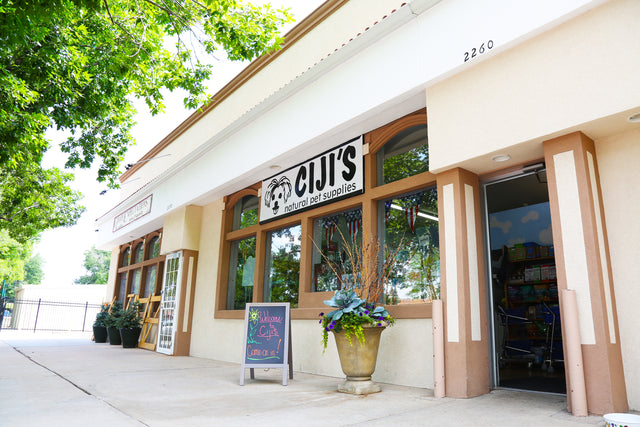 Ciji's Natural Pet Supplies
Ciji's is Northeast Denver's premier pet store and we have been in business for over 25 years. We have a huge selection of everything your pet might need, such as food, treats, accessories, bowls, and much more! Come and visit us in store!!
Check Out Our Brands
More About Beauty Bark
Let's face it, dogs like to be dirty, but we have to live with them too. The Beauty Bark is a stress free pet grooming salon located in the Park Hill neighborhood, one mile east of City Park. Our address is 2251 Kearney St. Right across the street from Cijis!
We are open 7 days a week from 9am-5pm. We accept walk in appointments for nail trims, which are $20.
We have amazing groomers who strive to provide the best customer service and care for your pets!
We are accepting new clients at this time. Please email us @ thebeautybark@gmail.com or call 303.322.0115 for quotes and services we offer.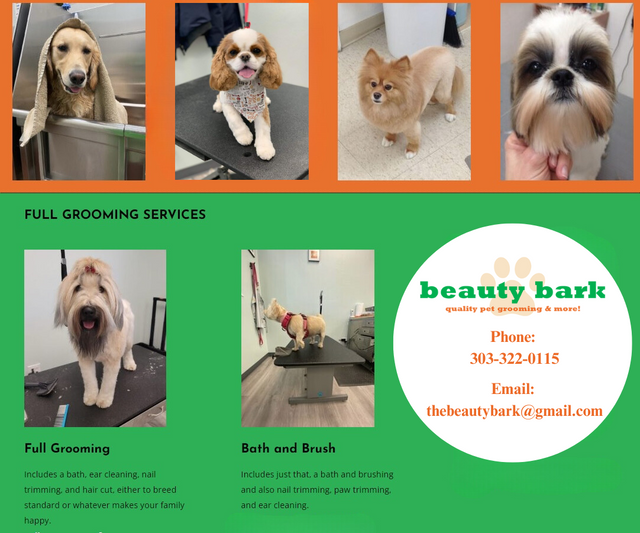 PAWS 'N' PLAY BEELER PARK
We have an extensive selection of food & supplies for your furry friends. If for some reason you can't meet us in store, we also offer curbside pick up along with online ordering avaliable for your convenience as well.
Did you know we also offer a self service dog wash at our Beeler and Arvada locations? See below to learn more about Paws n Wash!!
Thank you to everyone for your continued support! Stop in and check out our newest location! We look forward to seeing you all!
Follow us on Facebook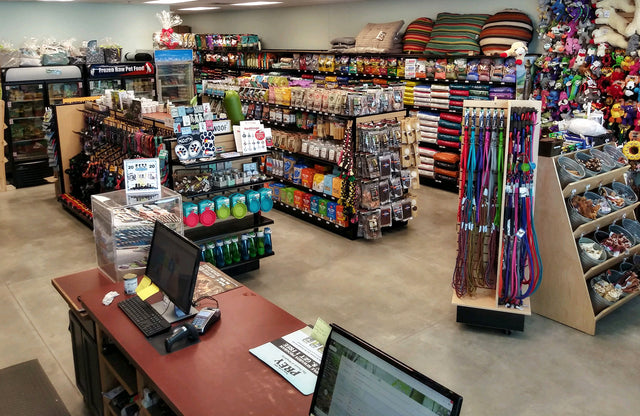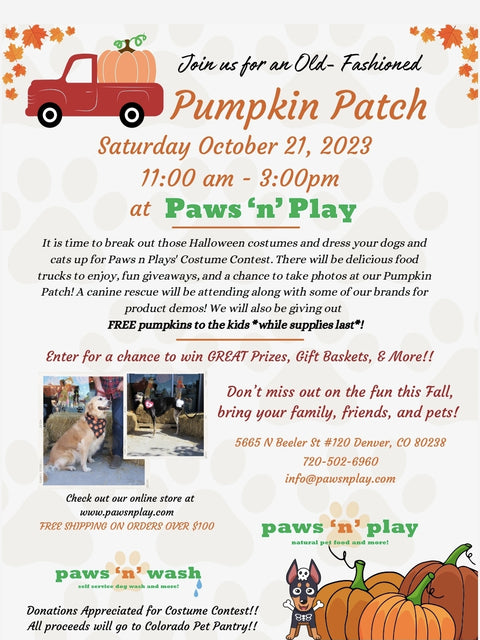 Join our sister store for their 4th annual Pumpkin Patch!
Our sister store is holding their 4th annual Pumpkin Patch & Pet Howl-oween costume contest on Saturday October 21st at 5665 Beeler St #120 Denver, Co 80238.
There will be chances to win gift certificates & fabulous gift baskets! There will be tasty food trucks, FREE pumpkins for the kids, free treats for your pets AND we will have an adoption event with Big Bones Canine Rescue!!
All donations from the costume contest will go to the Colorado Pet Pantry! We cant wait to see everyone there!
Support LOCAL & Small Business!
THANK YOU for all your support for our small & LOCAL business! We appreciate everyone sticking by us. You have helped us keep our doors OPEN and for that we are forever grateful!
Stop in & see us in any of our 3 locations or call ahead for curbside pick up, online store or delivery from DOORDASH.
SHOP ONLINE